Thermal technology is powerful and rapid. Think about it: the heat applied to the subsurface has the power to destroy many types of contaminants, rendering them into harmless daughter products. For other contaminants, the heat is transformative, changing them to a form that can be more easily removed from the ground; all of which occurs over just a few short months. Thermal's might is amazing but should also inspire caution because that same power, if applied inappropriately, can result in personal injury or harm to the environment  if the right steps aren't taken.
In this blog post, I'll share some of the specific safety issues associated with thermal conduction heating (TCH), electrical resistance heating (ERH), and steam enhanced extraction (SEE) thermal sites, and what your contractor should be doing to keep your site and stakeholders safe.
Site security
Just like an active manufacturing facility, a thermal remediation site could be dangerous for people entering it unauthorized.  A variety of energized systems are used to heat and remediate the subsurface—no one should be wandering around in such an area without a high degree of awareness and care. While you and your contractor know this, the general public may not.
To prevent this, your thermal contractor should install a robust and clearly signed perimeter fence, including a series of redundant security sensors. This provides multiple layers of assurance that if someone gained unauthorized entry to the site, the energized systems would be suspended and prevent an electrical hazard and injury. The downside to these sensors is that they go off often, but (fortunately!) most of the time they pick up spiders, squirrels, cats, racoons, etc.—not people.
Vapor Extraction Blower Failure
When your site is at temperature (typically 100°C), an extraction blower failure could result in vapor releases to the environment or even groundwater migration of contaminants outside the treatment zone. It is important to ensure steam being produced during heating and remediation is actively being recovered to ensure that there are no uncontrolled releases and to keep your project on schedule. To ensure this, a backup blower and/or backup power supply for essential surface equipment should be on hand and ready to go. Additionally, an interlocked vacuum switch can be placed on the vacuum header located furthest away to rapidly alert the operator if a blower belt  breaks or if there blockages somewhere in the line limiting vacuum in the header network.
Carbon Requirements
On a typical soil vapor extraction (SVE) site, you may be used to collecting air samples in the first hour, day, and week for air permit compliance, with concentrations decreasing to a relatively constant minimum, but with a thermal site, we typically see peak concentrations one or two months into heating as the site is approaching temperature. Once at temperature, a thermal site has the potential to remove significantly more mass than was anticipated due to unavoidable uncertainties in starting mass estimates. For this reason, it is prudent for your thermal contractor to have backup carbon on standby—a carbon change out can take more than a day to get completed. This pre-planning allows for flexibility during operations and ensures no stack exceedances will occur.
Constant Monitoring
Bigger and more complicated thermal treatment systems require constant monitoring, and at least one technician should always be located within 20 minutes of an operating site. Although thermal project sites have many remote monitoring features, response time is critical on larger sites due to the elevated temperatures and potential for vapor releases.
Voltage Potential
If you have chosen ERH as your thermal remediation technology, multiple voltage checks at the surface are required during startup and immediately following any operational changes. These voltage checks ensure a voltage potential will not be discovered by anyone other than the site operator(s) using the proper equipment.
This is not a box to check off a list—it is important that your thermal contractor takes it very seriously and thinks through the unique aspects of your site that could hide voltage potential. In my experiences, one of the most overlooked areas of a site is swinging gates on a fence. In the closed position, the gate would have no voltage potential but when opened, the contact is broken, and voltage potential is present. The solution is to bond both parts of the fence together such that both sides of the fence are still connected, regardless of whether the gate is in the open or closed position.
Equipment Temperatures
You and your thermal contractor's crew should assume every piece of surface treatment equipment at the site is too hot to handle, and use proper personal protective equipment (PPE) at all times. Steam equals pressure, so also assume everything is under pressure—another reason to wear PPE whenever on site. No exceptions!
Confirmation Sampling
Confirmation sampling of hot soil and groundwater requires very specific training, supervision, and oversight. This is not something you want an inexperienced person handling. At TerraTherm, we have been doing this work for a long time, and have written standard operating procedures for both hot soil sampling and hot groundwater sampling to ensure everyone's safety, every single time.
In situ thermal remediation (ISTR) is a robust, reliable, and certain technology that is most often technically viable for the remediation of CVOCs, SVOCs, Pesticides, PCBs, Petroleum hydrocarbons, PAHs, NAPL, energetic compounds, and PFAS. If your client has the interest and need to quickly and reliably remediate an environmental liability it is a tremendous force for good in the remediation world, but with great power comes great responsibility. Thermal remediation should only be implemented by experienced contractors who have a proven track record of site safety.
If you have a question about the safety of thermal remedies or on thermal project sites, please feel free to email me at [email protected].
ABOUT THE AUTHOR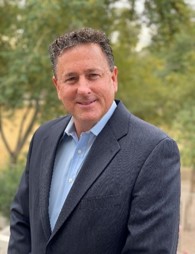 Jeffrey H. Brink, PG
Regional Sales Manager
[email protected]
Jeff Brink has more than 32 years of experience in the environmental industry. After working nine years for consulting companies doing site assessments and remediation for the oil and gas industry, he opened his own consulting and remediation contracting practice which introduced him to in situ thermal remediation in 2008. Since then, he has managed some of the world's largest and most complicated ERH and TCH projects.
Jeff possesses a wide array of thermal remediation project experience at both operational and decommissioned private and public facilities. He has experience managing challenging projects with sensitive receptors, including urban residential neighborhoods, subsurface public utilities in the treatment zone, and under buildings (both active and inactive).