February 18, 2021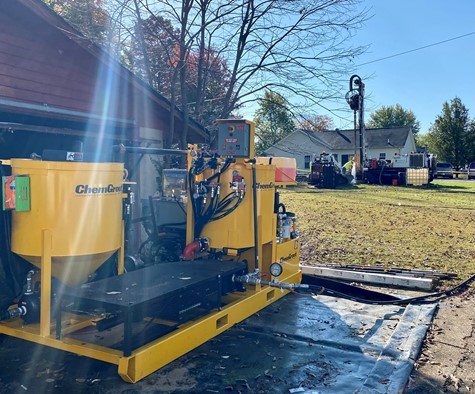 BOTHELL, WA--
Cascade Environmental announced today that they were working with Battelle to provide encapsulated enzymes to remediate recalcitrant pollutants.
The optimized encapsulation process yields a unique formulation of proprietary mixture of fungal-derived, oxidoreducing, time-released enzymes for rapid degradation of recalcitrant contaminants. The structure and composition of encapsulated enzyme beads are highly effective for remediation of petroleum hydrocarbons (TPHs), polychlorinated biphenyls (PCBs), and polycyclic aromatic hydrocarbons (PAHs).
When compared to invasive technologies such as excavation, in situ or ex situ application of encapsulated enzymes to soil, groundwater and sediment has multiple benefits. The encapsulated enzyme formulation has a broad spectrum of treatment and provides a controlled release of enzymes to the contaminated matrix, eliminating multiple application events. This technology requires minimum effort at application, generates no waste, and promotes complete degradation of pollutants via enrichment of naturally abundant microorganisms as the contaminant becomes more bioavailable after enzymatic treatment.
"Adding a slow-release enzymatic chemistry solution to the new Cascade Chemistries line of products deepens our capabilities to support our clients at their challenging TPH, PCB and PAH-impacted sites," said Scott Wisher, Senior Vice President at Cascade. "We envision these chemistries being appropriate for in situ injection, along with convention remediation including soil blending."
"We're pleased to begin working with Cascade in this promising technology collaboration that will have broad industry impact," said Dan Longbrake, Commercial Business Director for PFAS and Environmental Restoration. "We expect to be able to release more information as we finalize details."
For more information about Cascade Chemistries, contact Eliot Cooper at [email protected].