11/3/2016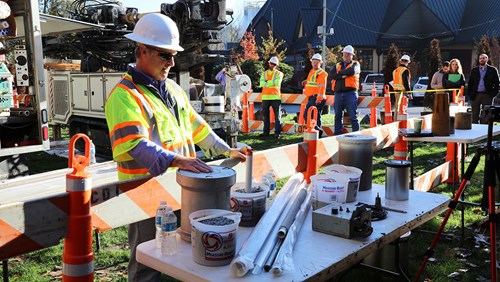 On November 3rd we held a workshop and networking event at the Redhook Brewery in Woodinville, WA. It started with a demonstration of three types of drilling equipment followed by lunch, workshops, a panel discussion and happy hour.
It was a very warm and casual setting to have discussions with attendees.  With plenty of face-time, presenters were able to effectively give a synopsis on the history and how our new services fit together in projects.  Attendees were appreciative of the sequence and how it all fit together.
Several attendees reported that they really enjoyed the drill demonstrations and said it was a great overview and visual of what is done in the field. The demonstrations were effective in showing our commitment to safety, our versatility and our level of expertise and experience.
"I think the event educated some of the younger attendees in the options for investigation that they were not aware of, including some of the HRSC tools besides MIP," Anthony Gianetti says of the event. They seemed excited about what it can do."
Overall it was a great event and we hope to have more of them in the future.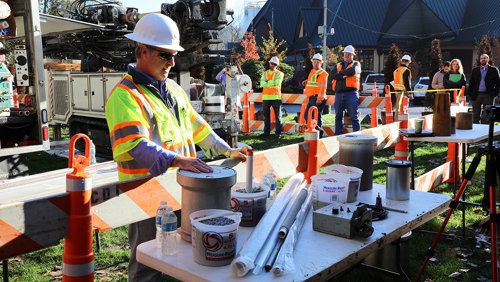 Don Larson explains sample retrieval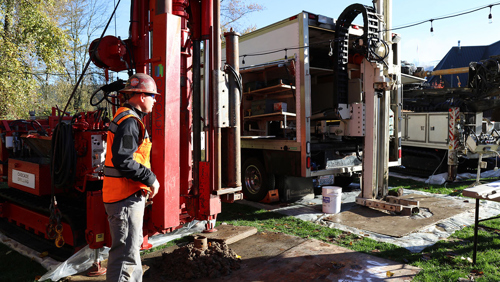 Drilling demonstration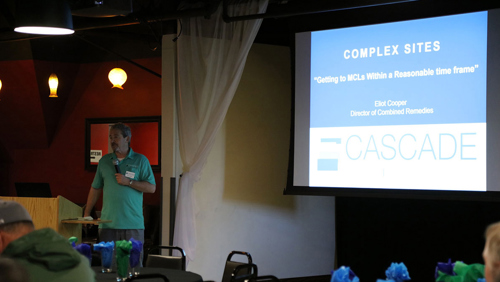 Workshops on new technologies for remediation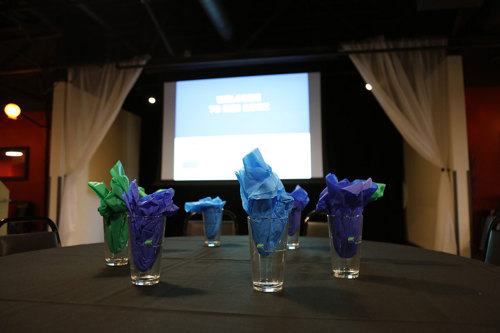 Souvenir glasses, lunch and fresh brewed beer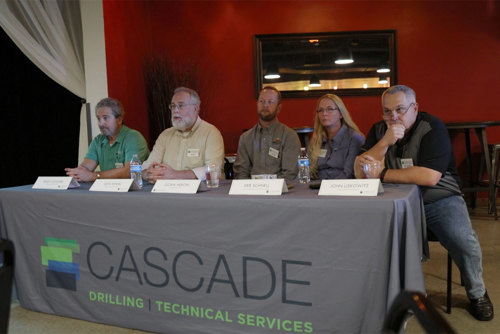 Panel discussion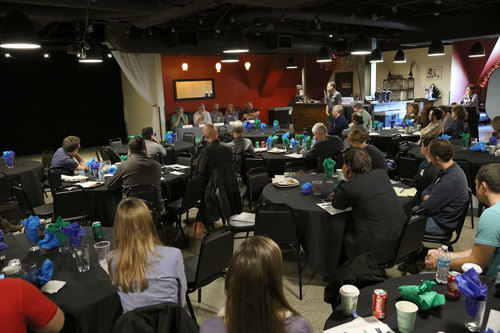 Q&A