- Jessica Alexander
If you're feeling burnt out in your current job, you're not alone.
Forbes reported on a recent study by Indeed that found that 52% of the US workforce is burned out in 2021—an increase across every age range compared to pre-pandemic levels. And why wouldn't you be worn out? Whether you've been working from home, considered an essential worker and on the front lines, or only had intermittent work based on state health guidelines or company layoffs, it's been a rough year for everyone.
If you've been reevaluating how you want to spend your career, it may be worth considering a move into the environmental services industry. Although the industry is not for everyone, it offers three major benefits that address common sources of dissatisfaction at work.
Competitive Pay and Benefits
Money might not be everything, but being able to count on a regular paycheck can ease a lot of stress. It's hard to be happy at work when your pay is uneven from week to week, or if you aren't able to earn enough to take care of yourself and your family.
Most roles in the environmental services sector pay consistently above minimum wage. For example, according to Ziprecruiter the average salary for an environmental driller is $73,147. That number doesn't include the value of other incentives and bonuses—just base pay.
Many organizations are creative with their total compensation packages. For example, Cascade offers financial incentives to obtain a Commercial Driver License Class A, bonuses for referring friends for open roles, and matching for charitable giving.
Additionally, in environmental services employees are provided with affordable medical coverage that typically includes medical, dental and vision. Some companies go even further and provide benefits like tuition reimbursement, short- and long-term disability, employee assistance programs, and 401k retirement accounts. The total value of compensation packages in this industry is often head and shoulders above what most job candidates anticipate.
Time Outside
In recent months, a spate of articles from publications like Nature, New Scientist, and Harvard Health have shared research indicating time spent outside in nature is correlated with positive mental health benefits. They specifically link it to improving symptoms of depression, anxiety and stress—issues that often overlap with burnout.
Not every job in environmental services is spent in beautiful outdoor surroundings, but our field personnel spend most work days outside on project sites. For many people, a career spent outside instead of behind a desk is a dream come true. Not only do field staff benefit from the fresh air and the physical activity, but they also know that the work they do has a direct impact on protecting and cleaning up our environment.
Professional Growth
When you don't feel like you're learning and growing professionally, it can be hard to stay motivated. Because there are very few formal programs that teach drilling techniques, the environmental services industry has traditionally relied on growing talent internally by training and mentoring junior employees into future leaders.
Practically speaking, that means employees often have opportunities to work on a variety of projects, learn new technology, and earn promotions over time. It's critical for project managers and operational leaders to have knowledge about and experience with field work. That's why it's common for employees who commit to a career in this industry to find themselves steadily working their way up the company ladder. Our own CEO started out as a driller assistant!
Career changes can be intimidating, but staying in a job you don't like and that doesn't pay the bills is worse. As you consider next steps for your career, I recommend you take a closer look at roles in environmental services. If you'd like to learn what kind of jobs are available and what they entail, check out our Career Hub for more information.
ABOUT THE AUTHOR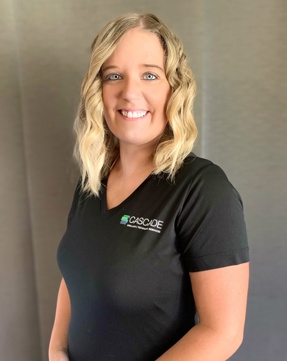 Jessica Alexander, SHRM-SCP
DIRECTOR OF TALENT ACQUISITION
[email protected]
Jessica Alexander is the Director of Talent Acquisition for Cascade Environmental, LLC. She holds a B.S. in Human Resource Management, B.S. in Business Administration, MBA, and Doctorate of Philosophy (ABD) in Human Resource Management. After completing ten years of military service in the United States Air Force in the Logistics and Transportation Management field, Jessica launched a distinguished career specializing in recruiting and talent development. She is passionate about the development of people and their ability to drive companies forward.