- Jessica Alexander
Unless you have an HR team with the bandwidth to do so, you probably recruit new drilling employees when someone quits their job and there's an opening. In a tight labor market, a reactive approach like this puts you at a disadvantage you can't afford to have.
In this blog post, I'll introduce some basic proactive recruitment strategies that will allow you to find the best available candidates for a minimal time investment and cost.
Partner with Trade Schools
Trade schools and vocational programs prepare students to work in a specific craft or trade. These programs often appeal to potential students because they cost less than traditional four-year degrees and typically take much less time to complete. In many cases, these students have held jobs after high school, so they have a mix of practical, hands-on experience and classroom education.
Consider researching some local trade and vocational programs that might align well to your job vacancies. Some possible programs might include those that teach welding, hydraulics, carpentry, heavy equipment operations, or how to work on diesel machinery. These type of course are likely to attract candidates that would be a great fit in the environmental drilling industry.
Learn more about partnering with trade and vocational schools.
Capitalize on Employee Referrals
The biggest compliment an organization can receive is an employee referral! However, many organizations don't have a formally established employee referral program that incentivizes and rewards employees. Candidates that are referred by an existing employee are more likely to have a solid understanding of what the organization does and what the position entails. A recent survey even showed that using referrals increases retention by 46%. 
If you haven't done so already, consider implementing a referral bonus to encourage your employees to refer their friends and family. You might also consider creating a leaderboard and point system for employee referrals to add a competitive component.
Plan Community Events
Many members of your local community may not be familiar with your company or have a good understanding of what environmental services are. On-site demonstrations and open houses are a great way to get the word out about your company and the career options are available. You can use these events to demonstrate services to potential clients, showcase new equipment and technology, network with suppliers, and (most importantly) meet possible future job applicants.
Exhibit at Career Fairs
While job fairs are often thought of as the "old way" of recruiting, they are still an excellent source of potential job candidates. Applicants attending job fairs have already demonstrated their proactiveness in their job search and a willingness to explore different career options and industries. In many states, agencies have moved to virtual job fair platforms. These events usually cost even less to attend and, in most cases, generate even more candidate leads.
Utilize Your Data
Lastly, always remember to use your organization's applicant tracking system (whether it's an online database or paper applications you've filed away) to search for previous job applicants. When you touch base with an applicant who was not the right fit for your job two years ago, you may learn in conversation that he or she has since gained experience needed for the role and is now worth reconsidering. Many things can change for a job applicant over the course of a year, two years, or five years. Reaching out to prior candidates is a great way to broaden your applicant pool of potentially qualified talent.
It doesn't take a lot of time or effort to review job applicants as they come in, but your payoff on that effort will likely be relatively low. Implementing even one or two of the practices above will help you get in front of the problem, so when an employee leaves a gap in your workforce, you're not starting the hiring process from square one.
Want to learn more about implementing proactive recruitment strategies? Email me at [email protected].
ABOUT THE AUTHOR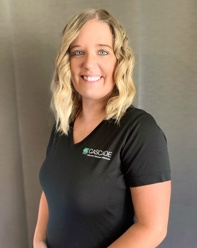 Jessica Alexander, SHRM-SCP
DIRECTOR OF TALENT ACQUISITION
[email protected]
Jessica Alexander is the Director of Talent Acquisition for Cascade Environmental. She holds a B.S. in Human Resource Management, B.S. in Business Administration, MBA, and Doctorate of Philosophy (ABD) in Human Resource Management. After completing ten years of military service in the United States Air Force in the Logistics and Transportation Management field, Jessica launched a distinguished career specializing in recruiting and talent development. She is passionate about the development of people and their ability to drive companies forward.