- Jessica Alexander
After applying and interviewing for a job, it's exciting when you get the call and receive the offer. Congratulations! But before you go ahead and accept, you need to understand how to evaluate the total compensation and rewards to make sure it fits your financial requirements.
It's easy to zero in on the hourly wage, but total compensation refers to the monetary pay, bonuses, and incentives you'll receive with the job, while total rewards is a broader term used to describe benefits and other non-monetary rewards. Whatever is included in the offer alongside your hourly rate could really determine whether you're getting a good opportunity. In today's blog post, we'll look at some of the most important components of total compensation and rewards that you should be familiar with before accepting your next job.
Total Compensation
Competitive Pay
The hourly pay you'll receive for your work is obviously important. First and foremost, you'll want to ensure your pay rate is competitive in the market. Using resources such as Indeed Salary or Salary.com, you'll be able to run a quick search on a job title, skills, industries or keywords to ensure that the pay rate you're being offered is commensurate with other competing organizations in your local area. Be sure to keep in mind your experience level and other qualifications when considering what a fair, competitive pay rate should be.
Overtime Pay
Overtime pay is a component of total compensation that is often overlooked. If your position will be classified as non-exempt (which means you are paid an hourly wage versus a static salary), working overtime may drastically increase your total pay. In the environmental services industry, overtime is typical during the busy season, which can last anywhere from three to six months out of the year. When considering a job offer, make sure you know what the overtime rate is, and how much overtime people in this role typically work.
Bonuses
Another component of a total compensation package is the bonus potential. For some positions (i.e., sales), you may receive bonuses, commissions, or other incentives. Because of the project-based nature of the environmental services industry, many organizations have plans for project-based bonuses, in addition to merit or performance-based pay increases. Tenure bonuses are another form of total compensation that organizations use to retain valued employees. Some companies offer more unusual bonuses. For example, Cascade provides employees with significant financial incentives to obtain a Commercial Driver License Class A and bonuses up to $1,000 for referring their friends to the organization. It's important to understand a company's bonus structure when evaluating a job offer.
Perks
In addition to the pay rate, overtime rate and bonus structure, you will want to gain an understanding of the perks offered as part of your employment offer. For example, if your position requires frequent travel, you should expect to see information regarding the per diem rate offered by the employer. A per diem (a Latin term that translates to mean "by the day") is a set amount of money paid to offset the costs associated with travel, such as meals. Cascade provides employees a $50 per diem rate, in addition to covering 100% of the cost of a private hotel room for every night of travel. 
Other monetary perks may include things like a cell phone allowance, internet allowance (specifically if your position requires you to work from home), and possibly even relocation or commuting allowances (usually for positions that will require you to relocate or commute extensively). These perks can greatly impact how much of your paycheck you actually get to keep, which is why it's critical to ask about them if they aren't clear in your offer letter.
Total Rewards
Insurance and Supports
Total rewards encompass all the non-monetary benefits that are offered to employees. Examples include affordable medical coverage options that encompass medical, dental and vision plans. For example, at Cascade employees can participate in employee-only medical coverage at zero cost. Other common plans include life insurance, accidental death insurance, and short- and long-term disability insurance. Less common but still beneficial are employee assistance programs (EAPs) that provide legal aid, help with substance abuse, and mental health counseling services. And of course, you'll want to know if the company offers any sort of 401(k) match or retirement savings plan options.
If you receive an employment offer that doesn't contain information about health benefits, insurance or retirement, always reach out to the organization for more information. Keep in mind that the costs of these plans vary, so you should always weigh the pros and cons of such costs before making your decision to accept or reject the offer.
Education and Training
An increasing number of companies are now offering employer-paid training programs, as well as tuition reimbursement toward programs that will help you progress in your career. Companies (like Cascade) are also investing heavily in safety training, because they recognize that it benefits both the employee and the bottom line. If nothing in your offer letter mentions training benefits, ask.
Time Off
The last component of a total rewards package is time off. Work-life balance is crucial, and it's one of the main reasons people look for new jobs! Before accepting an offer, be sure to ask about paid time off for things like vacation, holidays, and sick time. Some companies have specific policies around time off that go above and beyond to promote employee work-life balance.
You've got a lot to consider when making the decision to accept a job, and the biggest mistake you can make is focusing only on an hourly rate. By examining total compensation and rewards, you can ensure that the next  offer you accept will be the RIGHT one!
Interested in learning more about career opportunities at Cascade? Reach out to our Director of Talent Acquisition, Jessica Alexander, at [email protected] or apply today at www.cascade-env.com/careers.
ABOUT THE AUTHOR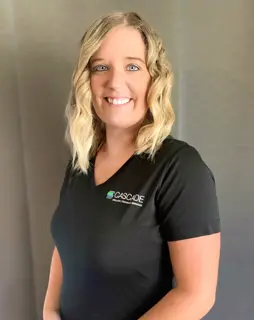 Jessica Alexander, SHRM-SCP
DIRECTOR OF TALENT ACQUISITION
[email protected]
Jessica Alexander is the Director of Talent Acquisition for Cascade Environmental, LLC. She holds a B.S. in Human Resource Management, B.S. in Business Administration, MBA, and Doctorate of Philosophy (ABD) in Human Resource Management. After completing ten years of military service in the United States Air Force in the Logistics and Transportation Management field, Jessica launched a distinguished career specializing in recruiting and talent development. She is passionate about the development of people and their ability to drive companies forward.