- Sue Bruning
"Do you have any good articles that explain the difference between corporate sustainability and individual sustainability?"
As Chair of Cascade's Sustainability Council, I get questions like this often. Sadly, I've yet to find one.
There are extensive resources on corporate sustainability that go into detail about improving a company's social, economic, and environmental impact. In contrast, most articles about embracing sustainability at the personal level focus solely on the environmental aspect. You know, it's all about "going green," and "reduce, reuse, and recycle." But sustainability is more than that.
Corporate sustainability programs are complex, but it's actually easy to incorporate the same principles in your own life. In this blog, we'll draw the parallels and distinctions between adopting sustainability practices for business and individuals.
What Is Sustainability?
Sustainability is an umbrella that covers three principles: social, economic, and environmental impact. The overarching idea is meet your needs today without compromising the ability of future generations to meet theirs. It's about keeping the system healthy and prosperous indefinitely.
There are hundreds of individual issues tied to sustainability: energy, water, waste, health, safety, education, human rights, supply chain management, governance, money, regulatory compliance, and labor just to name a few.
For companies and individuals alike, the goal is to and take actions that support those issues. The things that matter most are different for every organization and person, and that's okay. Check out Beyond Green: The Story of Sustainability for an interesting take on this concept.
How are Corporate and Individual Sustainability Different?
So, if individual sustainability is just about applying the same principles as corporate sustainability programs, what's the difference?
Sphere of influence. Companies spend a lot of effort in stakeholder engagement to identify the issues that matter most to all the groups that touch their business. Their sphere of influence can include hundreds of thousands of employees, supply chain partners, clients, communities, regulators, even entire governments around the globe. An individual has a much smaller sphere.
Instructions. There are many formal sustainability frameworks, metrics, and public reporting standards that companies can follow. There are stacks and stacks of corporate programs and policies that are very prescriptive about operating in a way to maximize the positive impact around (you guessed it) economic, social, and environmental issues. There are no guides or internationally accepted frameworks for individuals. So for better or worse, as an individual, there's no report card to know if you're succeeding.
How Do Companies Implement Sustainability?
Corporate sustainability is a management model. It emphasizes growth and profitability through intentional practices in the areas of environmental stewardship, social responsibility, and economic prosperity. The goal is to provide long-term value for the business in way that positively impacts the world around it. The details can be found in sustainability standards like the Global Reporting Initiative  Sustainability Standards Accounting Board, or the United Nations Sustainable Development Goals.
How Can Individuals Embrace Sustainability?
Embracing sustainability on a personal level follows a similar process. Start by figuring out which issues matter most to you. Start by looking at the big picture: when you think about social justice, financial stability, and protecting the environment, what do you feel is important to you and aligns with your values?

Next, break it down into more specific issues and take action to improve conditions for those issues. Here are some examples.
Social Justice: Let's say you care about social justice, and one specific issue that concerns you is the rise in homelessness in your area. You start by identifying organizations that are involved in helping the unhoused so you can learn more about what's driving the problem. Maybe where you live, the cost of housing has skyrocketed, so that's where you want to take action and try to make an impact. You decide the best way to do so is to volunteer with Habitat for Humanity to help people access affordable housing, so you sign up with your local chapter for their next building project.


Financial Stability: Most of us care about financial stability, so you are probably already taking action here! But as an example, let's say the specific issue you decide to focus on is starting a college fund for your kids. In order to find money to put aside, you analyze your current spending to identify areas where you might be able to cut back and redirect the money. Perhaps you see a subscription for a magazine you don't ever have time to read or a gym membership you don't use (oops!). You decide to take action by canceling those accounts and having the fees you used to spend automatically withdrawn from your checking account and deposited in a high-yield savings account. Over time, you know these small deposits will grow into a nice sum of money to help your kids with books or fees if they decide to pursue a degree after high school.

Maybe you don't have kids, so the above example isn't applicable. Other ways you may develop sustainable practices regarding financial stability include supporting small businesses within your community, investing in companies that share your values, planning for your financial future, reducing or avoiding additional debt, or donating money to charitable organizations that align with your values.


Protecting the environment: If protecting the environment is important to you, perhaps your goal is to minimize the negative impact you have on it. You've realized one specific issue you can address is food related waste—every time you peel a potato or chop the ends off a carrot, you've been throwing it in the trash. You decide that's an easy fix you want to take on, and decide to buy a food waste bin for your kitchen. All the peels, coffee grounds, egg shells and other compostable materials go into the bin, and when it's full you empty it into the compost pile you built in your backyard or the yard waste bin your local waste utility picks up every week. Now you know those kitchen odds and ends will end up as nutrient rich soil instead of packed into plastic garbage bags at the landfill where they'd be unable to decompose.

Other actions you may consider for protecting the environment include using public transportation or non-motorized transportation, planting a vegetable or pollinator garden, participating in community clean up events, cutting your use of single-use items, reducing energy and water consumption in your home, or using non-toxic alternatives for cleaning.
Your Sustainability Practices Will Change
I know it sounds cliché but it's accurate: sustainability is a journey. There's no one right answer on how to "be sustainable." Priorities change over time, so there's a continuous process of self-evaluation and adjusting your course. Keep exploring!
If you'd like to learn more about Cascade's corporate sustainability efforts (and how we integrate them with the individual sustainability efforts of our employees), download our latest Corporate Sustainability Report.
About the Author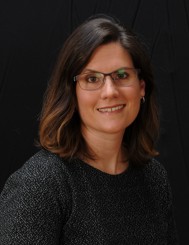 SUE BRUNING
Vice President, Marketing & Communications
[email protected]
Sue Bruning is the Vice President of Marketing & Communications at Cascade and serves as Chair of Cascade's Sustainability Council. She earned a bachelor's degree in Environmental Health, a master's in Business Administration, and is certified in the Global Reporting Initiative's Sustainability Reporting Process.
Sue has been in the environmental services industry for more than 20 years, and she recognizes that there's a lot of messy marketing and unhelpful content floating around. In her role as VP of Marketing & Communications, she works to provide educational and actionable material for environmental professionals. Sue is also dedicated to driving engagement and satisfaction for employees and clients alike.
Because of her background in sustainability, Cascade recruited Sue in 2014 to establish the company's sustainability program. The Cascade Sustainability Council was founded to manage company-wide efforts, and Sue was appointed Chair. The Council is tasked with setting goals, monitoring performance, and reporting annually about the company's efforts regarding environmental stewardship, social responsibility, and economic impact. The reports allow clients to evaluate Cascade's suitability as a contractor and provide options for resource conservation, environmental remediation, and responsible waste management.
If you would like to connect with Sue about her experience with marketing, communications, strategic planning or sustainability, you can find her on LinkedIn.