- Cascade
It's no secret that the majority of field-level employees within the Environmental and Geotechnical Drilling and Field Services industries are men.  At Cascade, we've identified and implemented three crucial steps towards changing the perception of our industry, from one that is dominated by men, to one that is open and inviting to talented men and women of all races and backgrounds.  
The first, and often most difficult, challenge with tackling this subject is identifying and overcoming internal stereotypes and unconscious biases that may exist.  Whether or not we'd like to admit it, everyone possesses stereotypes or unconscious biases of some form. When identified and made aware of such biases, it's very possible to prevent them from interfering with or influencing our hiring decisions.   
For more information on activities and exercises that you can use within your organization to uncover unconscious biases, check out Dramatic Training Solutions.
Some other useful methods for uncovering unconscious biases and stereotypes include:
Anonymous surveys with current and/or former employees
Senior leadership roundtable discussions
Incorporating bias training in conjunction with leadership/management training
The second step in our diversity strategy is to ensure our current culture and environment is conducive to female and minority employees. While that is somewhat of a bold and broad statement, there are definite steps that can be taken to achieve this goal. Once our current organizational climate is evaluated, we can identify areas for improvement. While this process involves some heavy data gathering, tracking, and evaluation, the end result can be game-changing.
Here are some key questions to ask when conducting this internal evaluation:
Are all employees given the opportunity to participate in special projects that may lead to promotions and/or career advancement?
What demographic spread is represented on the organization's Career web page or other social media pages?
Are there any trends that may be cause for concern regarding complaints or grievances filed within the organization?  
Does the organization offer benefits that are flexible and appealing to a diverse workforce, such as parental leave for both mothers and fathers, benefit options for domestic partners, and flexible work hours?
Are under-represented employees involved in current diversity and inclusion initiatives?
In a male-dominated industry like ours, it's important to take the data obtained through this line of questioning and create an environment that provides what women want and need from their employer.  We cannot target females and generate their interest in our field if we don't first seek to understand the unique differences in what men and women value at work.
Once we've uncovered any potential unconscious biases and evaluated our current organizational climate, we can then begin to piece together an outreach strategy.  With any job opening, the Talent Acquisition team creates a profile of the ideal candidate and finds ways in which to target those candidates. Keeping in mind diversity and our goal of encouraging more women to apply, the strategy is, for the most part, the same.   
One method for targeting female field employees is to get involved with local and national women's associations.  Some associations that may be of particular interest to the drilling industry include the National Association of Women in Construction (NAWIC), The Society of Women Environmental Professionals (SWEP), and the Institute of Electrical and Electronics Engineers (IEEE).  
Aside from targeting, Cascade has developed strategic partnerships with various trade schools and vocational programs to provide internships and career opportunities for non-traditional students.  Through these partnerships, we have a unique opportunity to secure a steady stream of new applicants, while also providing true value to our partner schools (a strong potential career opportunity that awaits students upon program completion).  
Through our many demonstrations, job fairs, and school events, we are able to showcase the women in our organization that have the opportunity to work on amazing projects and propel their careers forward.  Our hope is that through these efforts, we not only encourage women already enrolled in these vocational programs to consider careers at Cascade, but also encourage women who aren't enrolled in these programs to enroll and enter a skilled trade field.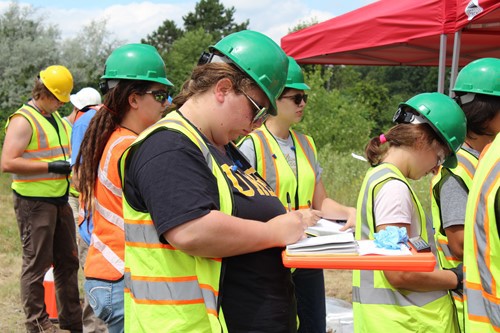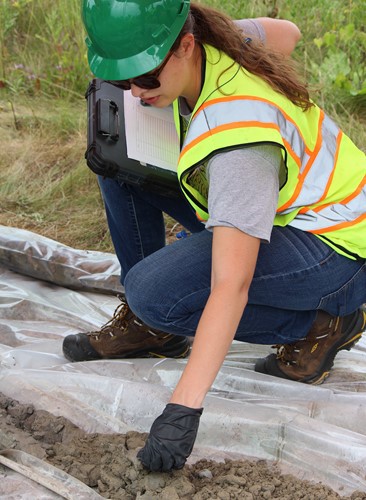 INTERESTED IN LEARNING MORE ABOUT CAREERS AT CASCADE?  
Apply today at www.cascade-env.com/careers or contact Jessica Howard, our Talent Acquisition Manager, today at [email protected].