- Jessica Alexander
While it can be exciting to start a new job, it can also be daunting. You know you'll have to develop new skills, adjust to the work environment, and learn how to work with your new team—and that can feel a little overwhelming.
The first six months as a driller assistant are often the most challenging, but they also set the stage for your future success. In this blog post, you'll learn what to expect during the first few months in this role.
If you're still trying to decide if a driller assistant role is a good fit for you, this blog post is a great place to start—but you'll also want to watch our on-demand webinar, How to Get Started in a Drilling Career. Sr. Vice President Steven Johnson and Operations Manager Donald Bond joined me for a discussion about what is involved in working as a driller assistant and growing a career. Spoiler: both Steven and Donald started out as driller assistants and worked their way up!
The First Two Weeks
After you're hired as a driller assistant, you'll likely spend the first two weeks in training. This is usually a mix of classroom and on-the-job education, but primarily consists of training related to the following key components of the role:
Occupational safety and health (known as OSHA training and certification)
Commercial motor vehicle (CMV) driving
Heavy equipment operation (like operating a forklift)
Once that initial training is complete, you'll begin learning how to handle basic tasks a driller assistant is responsible for on a project site. These might include:
Conducting inspections on vehicles to ensure they can be driven safely
Running preventative maintenance for different types of drilling equipment
Setting up control zones on project sites
Learning about tooling and other drilling supplies
Loading and unloading equipment on project sites
The First 3 Months
Once you've mastered the basics, you'll move into the on-the-job training phase. During the first three months, you'll spend a lot of time with a senior driller and another more experienced driller assistant. During this phase, you will begin assisting with drilling operations, taking direction and feedback from the driller running the rig.
This is a critical phase of your training, and it's probably the most difficult. There is a lot to learn and little room for error, because making a mistake on a drilling site can cause physical harm to you or someone else on your crew. You'll be held to a high standard of safety and excellence, which can feel demanding for a new hire learning the ropes—but it is essential.
The driller and driller assistant who you will be working with understand the pressure you'll be under, because they've also been there. Part of their job is to help you through this stage, so take advantage of their experience. Ask questions and learn from them.
This is also an excellent time to sit down with your manager and learn about performance expectations and how you can learn and develop as a new driller assistant.
Months 3 Through 6
The first three months as a driller assistant provide you with a solid foundation and teach you some of the basics of drilling, but once you're through them you get to start branching out.
The next three months will be spent learning how projects are managed, about the roles of employees within the organization that support the drilling operation, and different types of drilling methods and technologies that can be used to complete a project effectively.
During this period, you may have the chance to work with different crews and on different rigs. This will provide an opportunity to learn how different drillers drill, and how various drilling technologies and rig set-ups can accommodate challenging field conditions and situations.
Take advantage of this opportunity to ask questions and learn as much as you can from drillers who have spent their entire careers in this industry. In very few industries do you get this kind of mentorship from the best in the business, but one of the big benefits of working in drilling is that you do.
Drilling is a challenging career, and even entry level roles like that of a driller assistant involve hard work and dedication. However, it's also a path that provides great pay, stability and a sense of personal and professional fulfillment. If you can make it through the first six months, you'll be well on your way to a satisfying career.
Interested in learning more? Watch our on-demand webinar, How to Get Started in a Drilling Career, or check out our open roles and apply.
ABOUT THE AUTHOR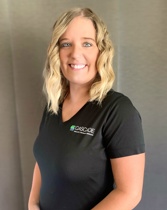 Jessica Alexander, SHRM-SCP
DIRECTOR OF TALENT ACQUISITION
[email protected]
Jessica Alexander is the Director of Talent Acquisition for Cascade Environmental, LLC. She holds a B.S. in Human Resource Management, B.S. in Business Administration, MBA, and Doctorate of Philosophy (ABD) in Human Resource Management. After completing ten years of military service in the United States Air Force in the Logistics and Transportation Management field, Jessica launched a distinguished career specializing in recruiting and talent development. She is passionate about the development of people and their ability to drive companies forward.