- Ron Thalacker
The holiday season is upon us. It's the time of the year when we pause to celebrate, to reflect, and to plan for the year ahead.
While it's been a year of unprecedented challenge, there is still much to be thankful for. There is reason for optimism. I'd like to take this opportunity to share some of that good cheer.
Nearly 45,000 people power our business. Clients, employees, and vendors all working together throughout the year delivering innovative solutions to tough environmental challenges. This year was no different. In fact, I'd consider it more extraordinary.
We are grateful for the long-term relationships with our clients that help us create a culture which fosters growth and opportunity for all. Collaborating to push the boundaries. Recognizing our employees when they deliver beyond expectation. Exchanging knowledge gained from experience and so much more.
Thank you to all our Cascade employees for delivering quality service every step of the way. I am so very proud to be on your team. And special recognition goes to our Health & Safety professionals for designing and executing the protocols that are protecting our field crews, office staff, and clients every day. Their guidance ensures your critical work continues and crews return home safely to their families.
None of that great work happens without the support of our procurement partners. They provided uninterrupted supply of essentials like safety gear, equipment, fuel, maintenance, materials, and services to complete thousands of projects across the country this year.
I look forward to the year ahead. Together, we will continue to overcome the challenges. We will dig deeper, work smarter, and support each other. On behalf of the entire Cascade family, I wish you a happy and healthy New Year!
Wishing you all the best,
Ron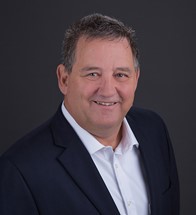 Ron Thalacker | Chief Executive Officer