- Jason Flattery
One of the most important trends in the environmental industry over the past decade has been the increased adoption of high resolution site characterization (HRSC) methods on a wider array of contaminated sites. The problem is that not everyone is familiar with how HRSC works or when it should be used.
In this blog post, I'll cover a few of the basics, but for a deeper dive I recommend you join me for our on-demand webinar titled HRSC 101: The Basics of High Resolution Site Characterization.
What is HRSC?
HRSC is a set of advanced techniques and strategies that enable the faster and more accurate development of a conceptual site model (CSM). For most site sites, that means understanding what types and levels of contamination are present, in what areas (vertical and horizontal delineation), and in what context (e.g., is there free product present? Is the plume migrating downgradient? What are the differences between the concentrations in soil and groundwater?).
Designing an HRSC program means selecting the tools and sampling intervals to collect the right types of data, in the right places. This approach reduces uncertainty in the resulting data set, provides value by saving time and money, and offers a scaled approach to fit within physical and financial constraints.
Why HRSC?
The prevalence of HRSC in site investigation and remediation work has been the result of regulatory agencies including these more accurate methods in updated guidance and new regulations. It's also due to savvy consultants and liability holders leveraging these improvements in technology to increase their return on site management investments.
When does an HRSC approach make the most sense?
In general, it is never too late or too early to bring an HRSC approach to bear on your project. Early implementation during the comprehensive investigation phase can yield the largest returns on investment over the project life cycle, simply by ensuring the problems are identified correctly and accurately before more budget is spent heading off in the wrong direction. Another popular time to bring in HRSC is during the pre-design phase for remedial actions. Clearly, a fuller understanding of the impacts and concentrations improves the design and the chances of a successful remediation program.
What are the most common HRSC tools and techniques?
The most common tools employed in HRSC programs are full of acronyms:
Each is specific to a certain contaminant mix and generates a particular type of data.
The manner in which HRSC is employed at a site is just as important as the tool selection. Reviewing existing data, designing the investigation program, compiling, and analyzing data, and updating the CSM are all crucial steps in optimizing the results of the investigation.
Since HRSC tools can collect data at high speeds and do so nearly continuously over the vertical length of a boring, we often place several borings together in a transect or a grid. These multiple borings then provide value to one another, corroborating trends or providing multiple lines of evidence that greatly improve the CSM.
Due to the sheer size of the data set generated by an HRSC field program, a three-dimensional model can be constructed to assist professionals in interpretation and analysis, and then refined to convey meaning to other stakeholders. These visuals can be really helpful to communicate complex data in a way that most people understand, no matter their level of expertise.
There is an HRSC approach for just about any environmental or geotechnical project, and having a clearer picture of the impacts will save you and your client money and trouble for years to come.
If you'd like to learn more about HRSC or just brush up on the basics, you'll want to check out HRSC 101: An Introduction to High Resolution Site Characterization.
ABOUT THE AUTHOR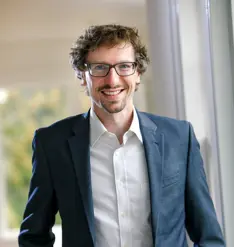 Jason Flattery, PE
Director, Site Characterization
[email protected]
Jason Flattery is the Director of Operations, Site Characterization at Cascade Environmental. He is our national expert on high-resolution site characterization (HRSC) tools and strategies. He works with clients to determine the best approaches for their complex site investigation problems, helping them achieve closure faster and more cost-efficiently.
Jason has worked in the environmental services industry for more than 17 years and has extensive experience designing and implementing injection remedies, managing large-scale construction projects, and developing HRSC programs.
He is a critical resource for clients who need their HRSC efforts to provide clear and positive impact on their timelines, project costs, and remediation efficacy and optimization.