- Jessica Alexander
One of the most common reasons many people hesitate to work in environmental services is that many jobs require frequent travel. It's a tough decision to make, knowing you might be away from home for days, weeks or even months at a time.
So why do people choose these jobs? Because, despite the downsides, frequent travel can present some unique opportunities that you may not find working locally. In today's blog post, I'll talk about the trade offs, and what many drillers and technical specialists do to leverage their time away from home.
Understanding The Trade Off
Before you take the leap and take a job involving travel, it's a good idea to make a pros and cons list. This isn't a decision that should be made lightly, and the process should involve open and honest communication with immediate family members. Keep in mind that frequent travel can add stress to a marriage or relationship, not to mention the challenges it adds as a parent.    
An example of a pros and cons list may look something like this:
| | |
| --- | --- |
| Pros | Cons |
| Double the income I earn locally | Not attending kids' weekly soccer games |
| 4-7 days off in a row to plan family vacations | Unable to support partner with childcare |
| See new places, have new experiences that grow my career | Possibly missing events like anniversaries and birthdays |
The Pros
One of the biggest benefits of working in environmental services is the compensation. Field services employees who travel for work are often able to earn double (or sometimes even triple) their previous income when considering overtime compensation, per diem, and other travel perks. Be sure to ask about the total rewards package before accepting a position as a traveling employee. 
This increase in income offers a higher quality of living for employees and their families. With a bigger paycheck, employees and their families are often able to plan family vacations, enroll their children in a different school, or even purchase a new home.
For some people, travel can be exhilarating! You may be the type of person who loves to travel, see new landscapes, make new friends, and have new experiences. A job involving travel is a great opportunity to satisfy your desire to see the world, while also earning a solid income.
The Cons
Being away from our families for any length of time can be hard, both on the employee leaving and the family left at home. Possibly missing out on things like wedding anniversaries, kid's sporting events, school activities, and other important occasions can make us feel disconnected from the people we love.
The key is to focus on making the most of the time you have at home with family. Take advantage of those days off to visit a new place with your loved ones or set aside time just for your spouse or children to reconnect and have fun.
While on the Road
Being gone for days or weeks at a time can be stressful, but it's also a great opportunity for you to focus on projects and tasks you may not have dedicated time for when you're at home. Be careful not to seclude yourself while working out of town—not only are there potentially interesting things to see in the area, but it also keeps your mind sharp and your mental health intact to see and engage in new things.
If you want to use your time away from home productively, think about your goals and what you could do in your down time to achieve them. Some examples may include:
Studying for an exam to become certified or licensed
Reading or researching important topics in your industry
Exercising, either alone or with co-workers
Taking online classes to earn a degree or technical certification
Listening to podcasts about a topic you're interested in learning about
Working on a family budget or financial plan
Work is important, but I'm sure we'd all agree that family comes first. Taking a job which requires frequent travel may present significant challenges for you, but it may be the right choice for you and your loved ones.
Reach out to me if you'd like to chat about the benefits and how to make an informed decision about what's best for you and your family—email me at [email protected].
You can also check out our open jobs (and apply!) at www.cascade-env.com/careers.
ABOUT THE AUTHOR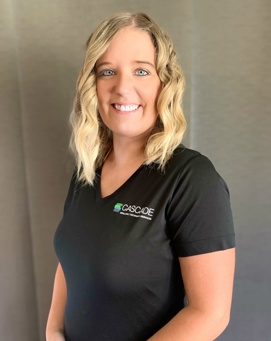 Jessica Alexander, SHRM-SCP
DIRECTOR OF TALENT ACQUISITION
[email protected]
Jessica Alexander is the Director of Talent Acquisition for Cascade Environmental, LLC. She holds a B.S. in Human Resource Management, B.S. in Business Administration, MBA, and Doctorate of Philosophy (ABD) in Human Resource Management. After completing ten years of military service in the United States Air Force in the Logistics and Transportation Management field, Jessica launched a distinguished career specializing in recruiting and talent development. She is passionate about the development of people and their ability to drive companies forward.