- Bill Poupis, Mike Mottet & Arnold Lamon
Dual rotary is one of the drilling world's heavy hitters, but most environmental consultants haven't ever used this technology. They may assume if their drilling contractor hasn't recommended the technology, it wasn't right for the project—but that isn't necessarily the case. Dual rotary rigs are large and expensive, so many contractors don't own any and can't recommend them if they want your work. Instead, they find ways to achieve site goals using the tools they have, even if it costs their clients more time and money.
You deserve to have the right drilling equipment on your project, and the optimal methodology used. In this blog post, we'll talk about five types of projects where you should consider using a dual rotary rig and/or dual rotary technology.
Don't know much about dual rotary technology, and want to make sure you do? Join us next week for our webinar, Drilling 202: An Introduction to Dual Rotary Drilling. We'll cover the basics everyone should know about this drilling method, and then take your questions during a Q&A at the end.
What is dual rotary?
There are two things we refer to when we talk about dual rotary drilling, and the terms are often (incorrectly) used interchangeably. The first is dual rotary technology—the actual method of drilling. It's ideal for difficult formations with unconsolidated overburden, such as boulders, cobbles, gravel and sand, because the borehole is cased while you drill.
The second thing we refer to is dual rotary rigs. Rigs capable of providing dual rotary drilling must be extremely powerful and have a lower and upper head to advance the drill bit and casing. But what makes these rigs especially useful is that you can easily swap out drilling methods, meaning that if one technology hits a formation it can't overcome, you don't need to bring in another drill rig. You can simply add the tooling for a more appropriate drilling methodology and keep going.
The combination of robust dual rotary drilling technology and an incredibly flexible platform makes it ideal for the following five types of project scenarios.
Projects that need deep drilling
Dual rotary technology can provide large diameter boreholes—up to 24 inches across. That makes it possible to drill deeper than a lot of other methodologies, because the initial wide diameter provides room to telescope.
In one recent project, our crew began drilling an open hole using reverse circulation methodology, but suddenly there were lost returns and the borehole was caving in. We switched to dual rotary, and ran casing for 700 ft to get past the trouble zone. Once we reached a solid formation, we continued drilling with reverse circulation, and ultimately achieved a depth of 2200 ft below ground surface (bgs).
Projects where you don't want to use mud
When conducting environmental sampling, you don't want to risk using any sort of circulation fluid in your borehole as it could potentially contaminate the sample you're extracting. This becomes trickier the deeper below ground you go. With a dual rotary rig, though, you can go pretty deep using telescoping—and if you switch to reverse circulation, you can achieve even greater depths.
Projects where you suspect there may be loss of circulation
Any time your project site involves gravel or basalt in the formation, there is the potential for lost circulation while drilling. Mud rotary or cased drilling could work in gravel formations, though dual rotary would provide the best of both as it cases and seals before letting you move forward with whatever drilling method you prefer. If you're dealing with basalt, however, you won't know how large the cavities encountered will be—which takes mud rotary off the table entirely. Drilling casing is really the only viable solution for basalt (ie, fractured bedrock).
Projects where you may need multiple drilling methodologies
If you know your project site may contain multiple formations that need to be drilled through, you may think you need sonic—but a dual rotary rig could be a better choice. It allows you the option to use a variety of drilling methodologies as conditions require, which may provide costs savings over using sonic for all of it.
On a recent project in the Southwest, we used dual rotary to drill through a crystal basalt cavern—which was really our only option. Once we reached a solid formation, however, we were able to switch over to reverse circulation.
Projects where time is tight
We'll be honest: dual rotary is not the fastest method of advancing casing. The reason we recommend it as a timesaver is that on tough formations, it's the best (and possibly the only) technology that is going to make its way through. In fact, if you're using dual rotary, it may not even register that you're in a tough formation because everything proceeds smoothly. With dual rotary, you know you won't have to bring out another rig to overcome refusal or unstable formations—which can save a great deal of time AND headaches.
Hopefully, you now have a sense of when you should consider using dual rotary for your future projects. You can also download our handy checklist for reference. 
Want to learn more or ask us questions? Register for next week's webinar, Drilling 202: An Introduction to Dual Rotary Drilling. Look forward to seeing you then!
ABOUT THE AUTHORS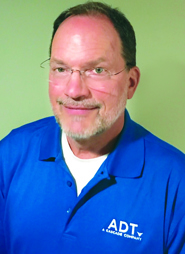 Bill Poupis
Sr. Vice President, Operations
[email protected]
Bill Poupis is the Senior Vice President of Operations for the California and Northeast regions. He is a geologist and drilling expert who has worked in the industry for nearly 40 years, and ensures his clients have the right people and technologies on every project. Bill oversees more than 200 employees across six locations, and leads them in performing safe and high quality work that hits project benchmarks and budgets.
Over the course of his career, Bill has provided drilling and related services for environmental, geotechnical, geothermal and oil and gas applications. He spent years perfecting technology for drilling and installing horizontal wells for oil production and, later, for environmental applications.
In his current role, Bill helps clients and junior environmental services professionals better understand drilling best practices, technologies, and applications. He shares his subject matter expertise in Cascade webinars and blog posts (like this one), as well as with clients who are facing drilling obstacles.
Bill's ability to reimagine existing equipment for new purposes and work creatively on difficult projects makes him an ideal partner for clients facing challenging site conditions.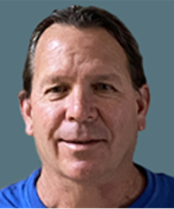 Mike Mottet
Operations Manager
[email protected]
Mike Mottet is an Operations Manager at Cascade Environmental. Thirty-nine years ago, he packed his bags and moved to California from the Midwest. Once on the west coast, he got a job as a driller assistant, and began working his way through the ranks. Now, he leads operations for our Upland, California office. Mike is well versed in flooded reverse circulation, dual tube reverse circulation, direct mud rotary, hollow stem auger, percussion hammer, coring, dual rotary drilling methods.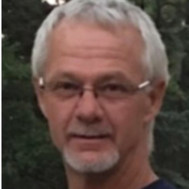 Arnold Lamon
Project Manager
[email protected]
Arnold Lamon is a Project Manager at Cascade Environmental. He joined the environmental services industry 25 years ago as a mechanic. Over the years, Arnold moved to a driller role and gained expertise in air rotary casing hammer (ARCH), reverse circulation, dual rotary and coring technologies. Thanks to his work in the environmental drilling industry and previous experience working with wastewater and electrical power (with degrees in both), Arnold's clients trust him to anticipate, prevent and mitigate problems on the project site to keep things running smoothly and safely.