- Bill Poupis & Scott Wisher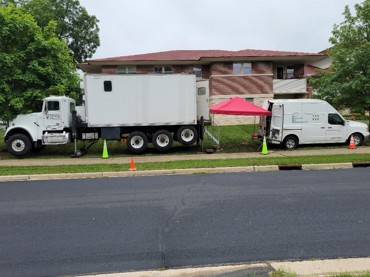 If you're new to environmental services, you may be trying to understand what cone penetration testing (CPT) is, when you should consider using it, and why. That's what you'll learn in this blog post.
What is cone penetration testing (CPT)?
CPT is a method of collecting in situ data to determine soil type. It works by pushing a cone-shaped probe into the subsurface and recording data at specified intervals to measure resistance and friction.
Can CPT provide other types of data?
CPT refers to a specific type of data collection, but the specialized rigs that advance the cone can also advance other types of probes like the WaterlooAPS, MIHPT and OIP, which collect high resolution site characterization (HRSC) data.
When would you use data collected via CPT?
The data collected by a CPT rig is often used for geotech and infrastructure projects, as it can help engineers determine the stability of the subsurface. When using HRSC probes on the CPT rig, the data can inform environmental consultants about the concentration and extent of subsurface contamination, and help them prepare remediation strategies.
Why would you use CPT instead of direct push technology (DPT)?
DPT is an extremely versatile technology, and CPT in no way replaces it. However, on sites with difficult subsurface conditions, DPT can experience refusal—and although there are sometimes ways to overcome it, those methods can be time consuming and don't always work. CPT rigs tend to be more powerful than the ones used for DPT, and can often push through obstacles and achieve greater depths.
What are the benefits of using CPT?
The benefits of using CPT really depend on what you're trying to accomplish and the contractor you're working with. Most often, CPT work is conducted by a drilling contractor who is already engaged for a project, so the benefits rest on their capabilities and efficiencies.
For example, if you decided to work with Cascade and needed CPT data, you would reap three main benefits: safety, scheduling, and potential cost savings.
Safety: Cascade's CORE™ Health and Safety Program requires our field personnel to undergo annual safety training, and includes constant monitoring to ensure compliance. When our clients engage us for any type of work, they know they're getting crews who consistently demonstrate safe on-site practices. That extends to our CPT crews, as well—there's no need for verification of another vendor's safety program when contracting with a company you already know, trust, and have vetted.
Scheduling: One of the fastest ways to get a project off track is poor scheduling. Whether it's an oversight on your part or a delay caused by a contractor's previous project, it can cause a domino effect of missed deadlines and cost overruns. When you work with a single contractor for multiple components of a project, scheduling can be streamlined.
Potential Cost Savings: Depending on what you're trying to achieve, there may be ways for the CPT to work double-time for you. In the right subsurface conditions, CPT can minimize your drilling program by combining geotech data collection and well development. Although you may choose to confirm the data with one or two borings, CPT data is often sufficient and the holes created can be utilized for continued monitoring.
Additionally, many people don't realize that some CPT contractors (such as Cascade) can provide CPT data and HRSC data from a single borehole. Multiple sensors can be combined on a single probe advancement, allowing multiple data streams to be collected simultaneously.
This blog post is by no means exhaustive, but it should give you a good overview of what CPT is and when it may be the right choice for your project. If you're ready to use the technology, you can request a quote.
ABOUT THE AUTHORS

Bill Poupis
Sr. Vice President, Drilling Services
[email protected]
Bill Poupis is the Senior Vice President of Operations for the California and Northeast regions. He is a geologist and drilling expert who has worked in the industry for nearly 40 years, and ensures his clients have the right people and technologies on every project. Bill oversees more than 200 employees across six locations, and leads them in performing safe and high quality work that hits project benchmarks and budgets.
Over the course of his career, Bill has provided drilling and related services for environmental, geotechnical, geothermal and oil and gas applications. He spent years perfecting technology for drilling and installing horizontal wells for oil production and, later, for environmental applications.
In his current role, Bill helps clients and junior environmental services professionals better understand drilling best practices, technologies, and applications. He shares his subject matter expertise in Cascade webinars and blog posts (like this one), as well as with clients who are facing drilling obstacles.
Bill's ability to reimagine existing equipment for new purposes and work creatively on difficult projects makes him an ideal partner for clients facing challenging site conditions.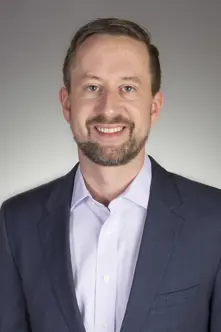 Scott Wisher
Sr. Vice President, Remediation Services
[email protected]
Scott Wisher is the Senior Vice President of Operations, Remediation Services at Cascade Environmental. He is a professional geologist with more than 18 years of project and business management experience in the consulting and field services industry. During that time, he has implemented remediation system designs using chemical remediation (ISCO, ISCR, bioremediation) and mechanical remediation (AS, SVE) on hundreds of projects throughout the United States. He is also experienced in the effective utilization of high-resolution site characterization for remediation design.
In his role at Cascade, Scott oversees the remediation services division and is responsible for strategy development, P&L management to support business operations, capital expenditure planning, and financial performance for his division.